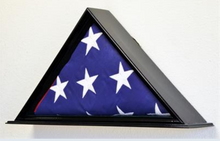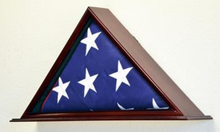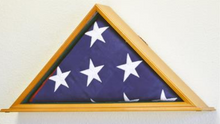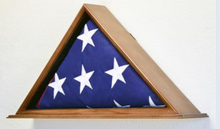 Description
Specs
Reviews (0)
Hand made from imported Australian beech wood.

This furniture grade Flag display case is of beautiful design and construction, very detailed and attractive, but also very affordable.

Perfect way to display your special flag that you have.

This case can display up to a 5x9.5 flag. It can hold smaller flags as well.

Display case comes standard with a 98% UV Protection

Hardware to mount the case to the wall is included  Or  it can free stand on a shelf/table. Comes fully assembled. (flag shown are not included). 
Outside Dimensions:
13" X 26"W X 4"D
Inside Dimensions:
Flag Compartment Triangle: 11"H x 22" W x 3"D
Background Material:
Felt