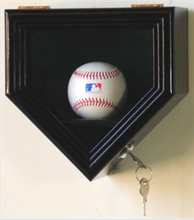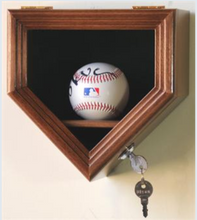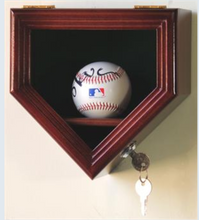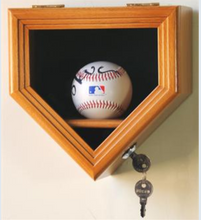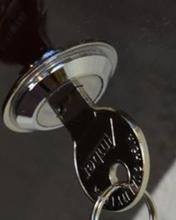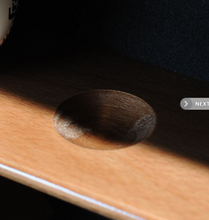 Description
Specs
Reviews (0)
Hand made from imported Australian beech wood.

This furniture grade baseball ball display case is of beautiful design and construction, very detailed and attractive, but also very affordable. Perfect way to display your memorable balls that you have collected.

This unique home plate shaped display case features a black felt fabric background that creates a stunning contrast with your baseball ball.

The case comes standard with heavy duty locks (to protect your case, as well as a 98% UV Coated plexiglass door to protect your balls from fading. A must have!.

Matching wood shelves comes with indentations to securely hold the balls in place. (baseball not included) 

Door opens from bottom to the top. Can also hold a standard size 3.25" Cube if your ball is in a cube.

Display case comes fully assembled ready to mount. 
Outside Dimensions:
8"H X 8"W X 4.00"D
Inside Dimensions:
(a standard size 3.25 inch acrylic cube will fit inside also)
Background Material:
Felt