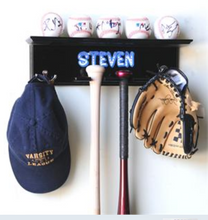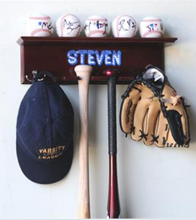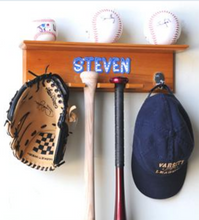 Description
Specs
Reviews (0)
Perfect for the little....or big ball player in your house to organize things!

Solid furniture-grade beech hardwood display rack of beautiful design and construction is perfect to can accommodate 2 bats, 5 balls (or 3 softballs) and 2 to 4 caps.

Some light assembly is required (bats, balls, glove, name plate and cap are not included).
Outside Dimensions:
4.5"H X 17"W X 3.5"D